3 years ago
·
by
Agency
·
Comments Off

on Doggone, It's Summer!
It is getting hotter and hotter in Texas. Do not forget that we aren't the only ones that feel the heat, our pets do too.
Learn how to keep them as safe as possible  in this heat. Don't leave them in cars. Have their chip/id information updated, and leave them plenty of shade and water if outdoors. Something my dog likes is to chew on ice cubes, so I put some in his water bowl when he's outside playing in order to keep him cool and happy. Try not to leave them outside for too long as they can overheat quickly, especially if they drink up all their water. Keep your pets healthy and safe this summer season.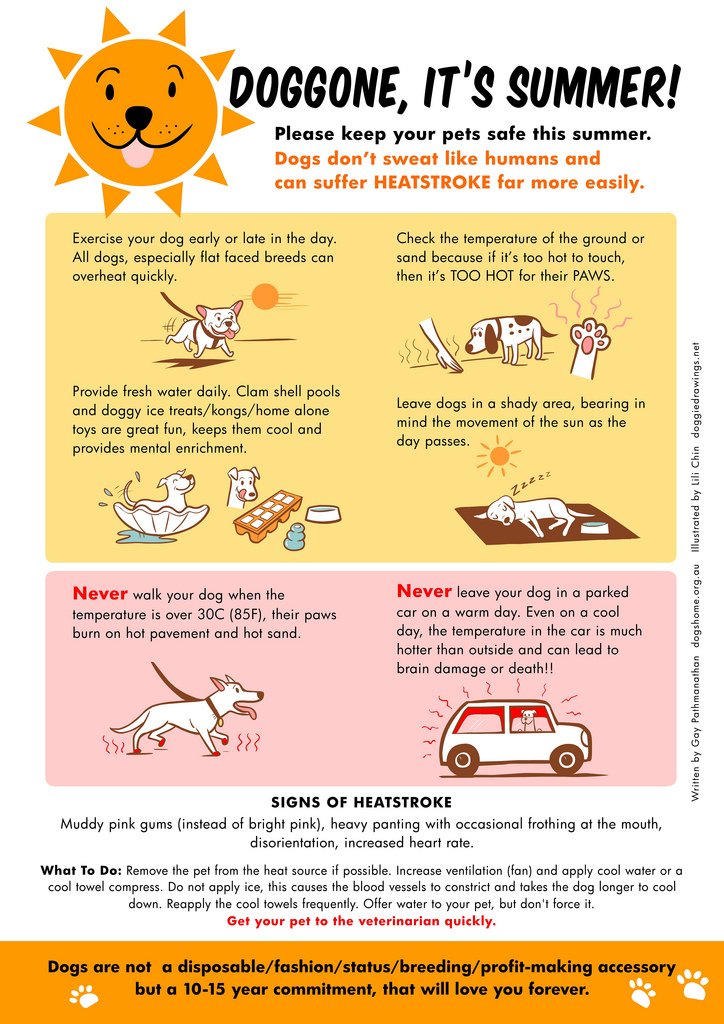 Make sure you and your pets are safe this summer!