3 years ago
·
by
Agency
·
Comments Off

on Driving At Night
If you must drive during the peak sleepiness periods, stay vigilant for signs of drowsiness, such as crossing over roadway lines or hitting a rumble strip, especially if you're driving alone.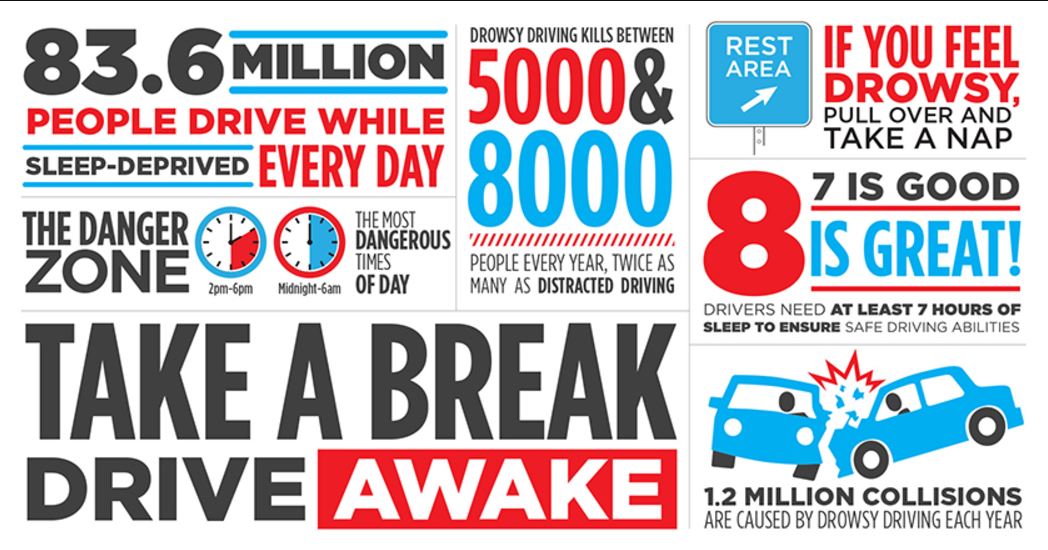 Fatigue While Driving
A National Sleep Foundation poll says 60% of adults have driven while they were tired, and another 37%, or 103 million people, have fallen asleep at the wheel. Of those, 13% say they fall asleep while driving at least once a month, and 4% say they have caused a crash by falling asleep while driving.
The reasons are many – shift work, lack of quality sleep, long work hours, sleep disorders – and it doesn't only happen on lengthy trips.
These staggering numbers are backed up by a report by NHTSA that 100,000 police-reported crashes are a result of driver fatigue. Most crashes or near-misses happen at the times you would expect drivers to be tired: 4 to 6 a.m., midnight to 2 a.m. and 2 to 4 p.m., according to NSF.
Drowsy driving puts everyone on the road at risk. Losing two hours of sleep has the same effect on driving as having three beers, and tired drivers are three times more likely to be in a car crash if they are fatigued.
The National Sleep Foundation offers this advice for driving:
Get seven or more hours of sleep a night
Don't drive if you've been awake for 24 hours or more
Stop every two hours to rest
Pull over and take a nap if you're drowsy
Travel during times you are normally awake